Diagnosed: Now What?
By Sarah Erdman
The process of diagnosis can lead to a slew of emotions for children, adults, caregivers, and loved ones who support someone who was given a new identifier of a diagnosis. Often, communities struggle with what to do with their diagnosis and our current society lacks sufficient resources to guide others in the "now what?" period after diagnostics have been completed.
I have served many roles in and around the disability community for the last decade including, but not limited to, President of a local Special Olympics chapter, educator, school support staff, non-profit advocate, therapist, friend, and loved one. The disability community has an immense reach with so many different people, stories, and diagnoses falling under this category. Knowing this, my experiences will not and cannot accurately reflect everyone under this umbrella, but rather serve as a general guide for those looking for their "now what?" after receiving a new diagnostic label.
Index:
While working with those in the community, I have found 4 steps that I often impart on those who are looking for their next steps after diagnosis:
The process of diagnosis often falls on a polarizing scale. So often, people feel invalidated or disregarded by providers. Diagnostic procedures can range from one appointment at a Primary Care Provider, to multiple appointments with an array of healthcare providers. More than this, sometimes a small concern voiced at an appointment can lead to a diagnosis, catching many people off guard.
I have been honored to have been able to hear stories such as these and many more, but saddened at the disheartening reality of diagnosis in our society. More often than not, the process does not come easy and it is not without a price. Having to constantly retell stories of struggle, feeling "othered," and asking for support can be incredibly taxing on mind, body, and soul. With this is my first piece of guidance to those post-diagnosis: R E S T. Allow yourself and those around you to exhale.
Honor your story and how your diagnosis came to be–maybe your process was easy, unexpected, or tumultuous. If you feel ready, allow yourself to take a few moments to rest after this process concludes. Take inventory of your physical, mental, and emotional state. However it feels right to you, give yourself permission and space to exhale and take time to refill your cup. Even if this time lasts one hour, one day, or one week, allowing yourself this space will be key.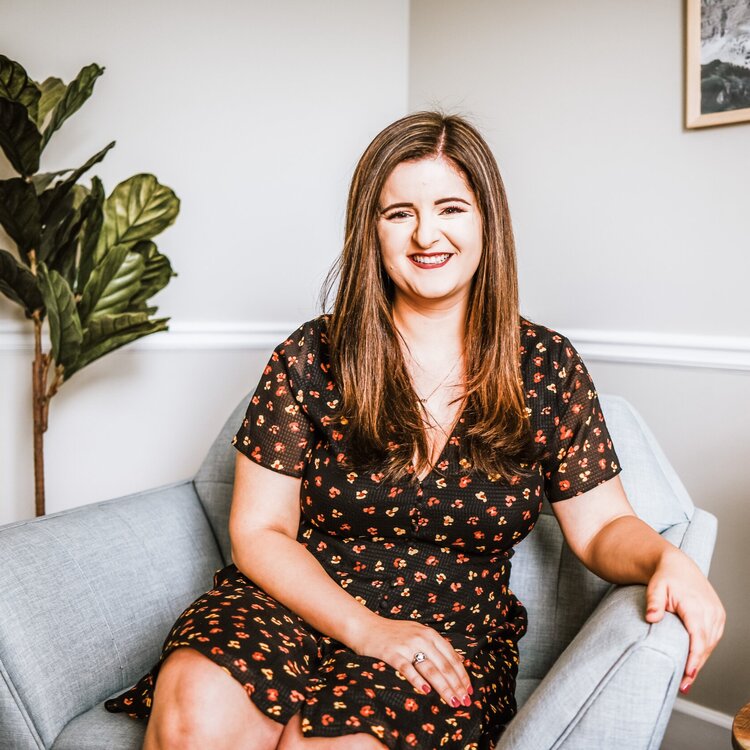 2. Define What Your Diagnosis Means to You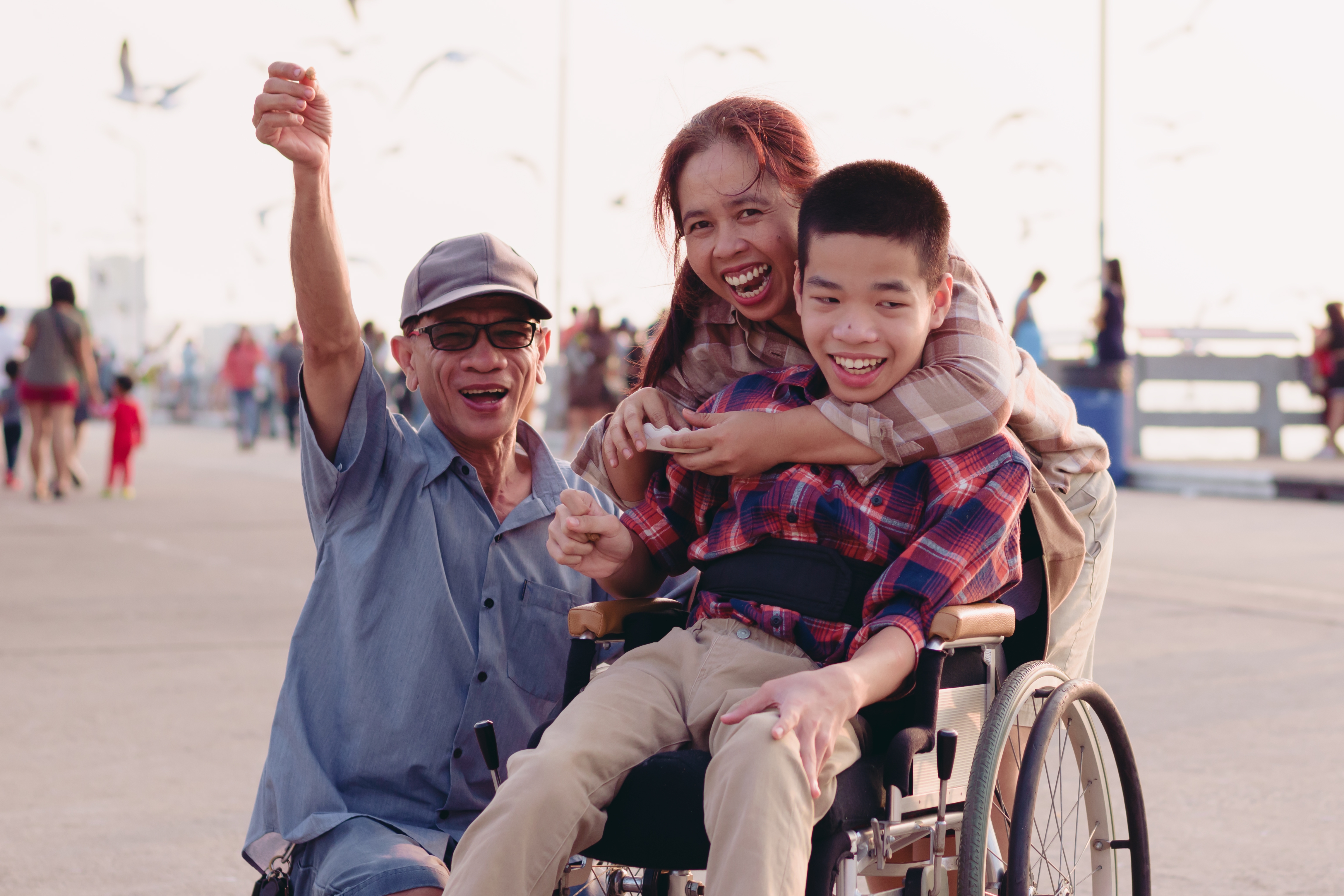 When meeting with new clients about diagnosis in any capacity, one of my first questions to them typically looks like, "What would diagnosis mean to you?" With such a beautifully diverse community such as the disability community, answers to this question will always differ! Some people put emphasis on their diagnosis in order to obtain accommodations or modifications in their personal, academic, and professional lives. Others use diagnosis as a means to find community and attach it with their overall identity! For many, diagnosis is a way to obtain adequate healthcare coverage to, hopefully, cover medications, specialists, and treatments.
In many communities in the United States, diagnosis carries a heavy stigma. Without acknowledgement of this stigma I would truly be participating in the oppression of many members of this community. For so many people, diagnosis means feeling "othered" or damaged by the communities they are in based on racial identities, ethnic identities, sexual identities, and so many more. To others, diagnosis can be a means of elevated status in other parts of the world. While the process of diagnosis can mean opening doors and allowing access to some, to others it can be a means of oppression. Taking "inventory" of the ways in which you identify with your diagnosis will be so helpful in maintaining your long term mental health and well-being.
Working with a therapist or other wellness provider is a wonderful step in this process. So many people and support networks can feel lost and overwhelmed at this step in their diagnostic journey, but know that there are options! Therapists, social workers, wellness coaches, and other community members can be an asset in facilitating this internal exploration for those who have been given a diagnosis, as well as caretakers, family members, loved ones, and other support networks.
The idea of a "safety net" remains true for those within and around the disability community. Living in the United States means that often society will attempt to accommodate those with disabilities, but our current world has a long way to go in terms of true accessibility and inclusion. Knowing this, assemble your chosen support family! Defining your support network can be incredibly difficult to some due to family conflicts, internal struggles, and other factors.
If you are in a space where family and friends make up your diagnosis support family, talk with them about how they can best love on you. If you aren't sure how you need support, keep lines of communication open! Talk with each other about where your headspaces lie and how you can best support one another as you navigate the world.
If you feel as if you cannot rely on those around you, enlisting the support of a therapist, life coach, advocate, social worker, or other community member can broaden your support network. Social media platforms such as Facebook groups, Reddit threads, and Instagram can also instill community within various diagnoses. Gather those who will be beside you and know that you are not alone.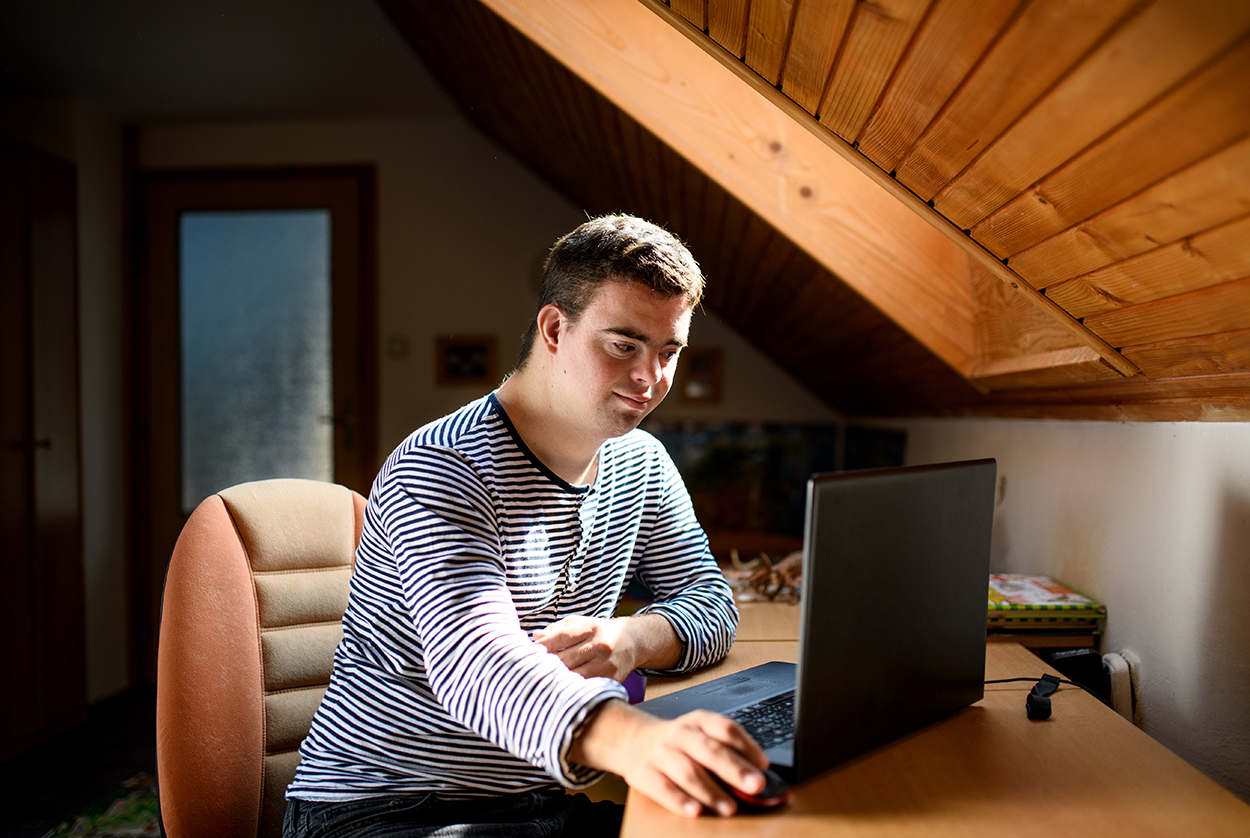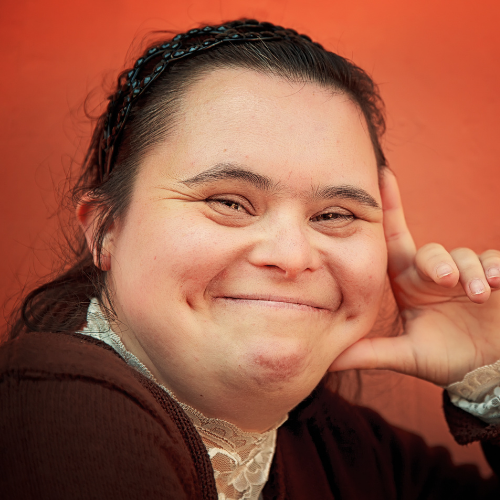 I wish this step could be as simple as that: Start. The reality of the disability community is one of ups, downs, and almost ever direction in between. Life after diagnosis looks different for every person. Whether you are someone who has been given a diagnosis, or you support and love someone who has been given a diagnosis, oftentimes people talk about life "before diagnosis" and "after diagnosis" like they are establishing a "BC" and "AD" timeline for their lives. If that is how you choose to frame your headspace, I think it can be empowering and a way of encapsulating a new chapter.
If that is not a mentality that suits you, just know that going through life after diagnosis will have its learning curves, successes, and tribulations. You do not have to go through this "after" phase alone, and there will always be sources of support, safety, and closeness for you in the communities that you find peace in. Your after may look like adding customizations to your home and workplace in order to move through life with more physical comfort.
Your after may look like using mobility or communication aids. Your after may not be visible to the eye, but it is obvious in your internal processes. Regardless of what your after may be, you do not have to go through it alone. You are worthy, valued, and treasured for who you are and how you choose to define what that means.
If you or someone you care about is looking for further support, the following resources may be beneficial to you:
Therapy Services
Services such as Good Therapy and Better Help can provide therapy for those who need or prefer a virtual options.
Psychology Today can serve as a search engine to find an in-person provider in your area. You can refine your search based on zip code, insurance, presenting concerns, and many other factors to help you find the best fit for you.
Social Support
Access Living provides in-person (Chicago) and virtual support groups to those with disabilities in order to connect with those who share similar experiences and to expand your support network. Their groups range from Cross-Disability Groups, Disability Justice Groups, and Groups for Young People with Disabilities.
Facebook groups can provide a wealth of connectivity and support for you as well!

Disability Wisdom
Ask Disable Folk - For Disabled Folk
Crip Camp
Disability Power for Community Integration
Gimp Girl Community